Past Events
2022 Mailer and Shipper Conference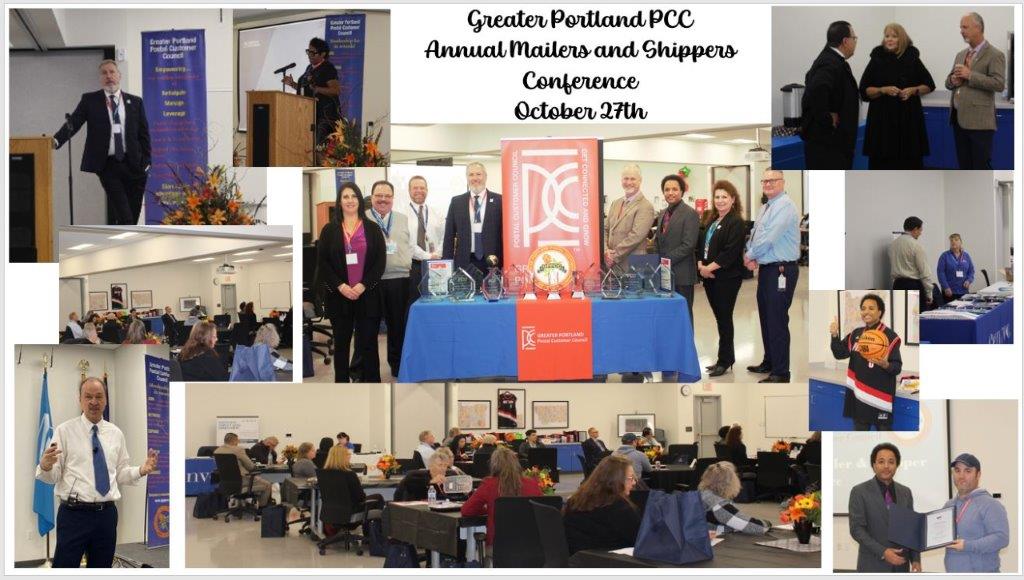 It was an AMAZING day in Portland Oregon........
The Greater Portland PCC hosted another successful Annual Mailers and Shippers Conference on October 27th.
A huge Shout Out to our Dynamic Keynote speakers; Wes Friesen, Industry Co-Chair and CEO of Solomon Training and Development, Bill Schwartz, District Manager of Idaho/Montana/Oregon and Debbie Brady, WestPac Director of Customer Relations. We were honored to have Da Shiek Woodard, Customer Outreach Specialist and Carmen Foster- Redgenal, District Sales Manager provide exceptional workshops on 'The Value of the NPF and PCCs' and 'USPS Connect Local'.
Thank you to all who attended and contributed to a successful day.
#PCC #development #leadership #networking
2021 Mailer and Shipper Conference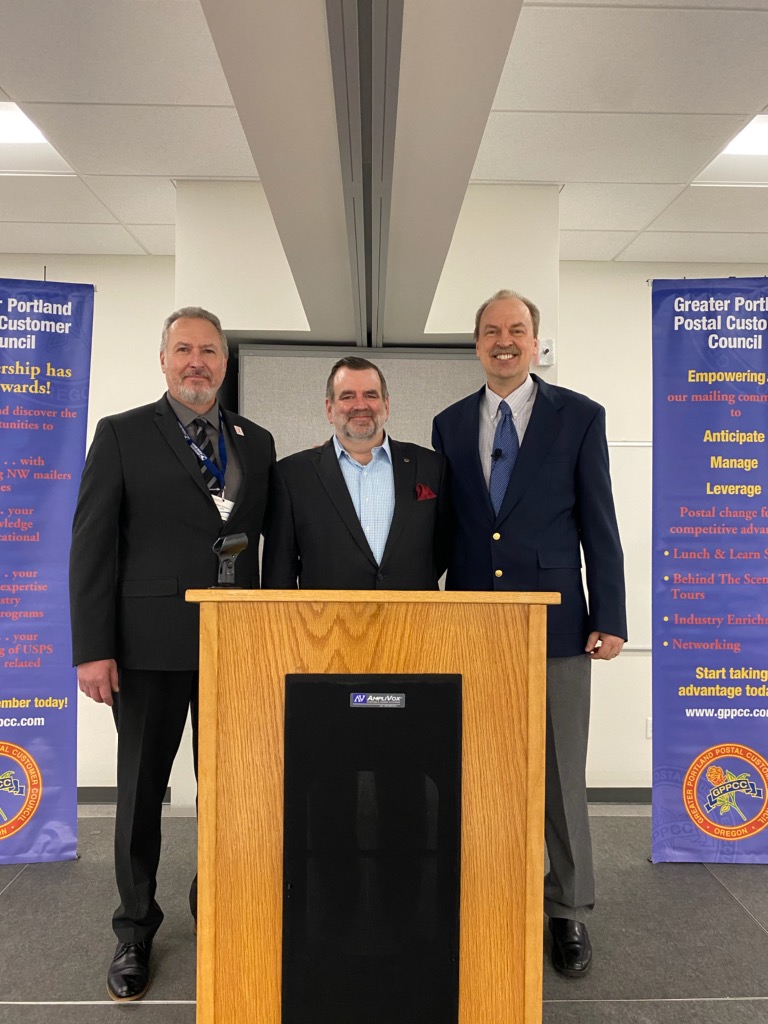 Perhaps the highlight of 2021 was the in-person Mailers and Shippers Conference we held on October 28th. Due to local COVID guidelines, we had to restrict attendance, but still hosted 60 people including bringing in Mark Fallon from Boston as one of our keynote speakers. The other keynote speakers were Wes Friesen and District Manager Bill Schwartz. We were able to safely and successfully pull off a rare, mid pandemic, in-person Conference that was well received and very much appreciated. We had exhibitors, food (breakfast, lunch, and snacks), door prizes, and multiple education sessions.