Tour of New USPS Facility - NEW TOURS ADDED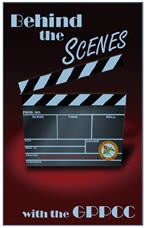 Please join us for a special tour of the brand new USPS facility! Construction is nearly complete and Hoyt Street Main Post Office is close to moving mail processing. Space is limited so sign up now!
Please plan to wear comfortable walking shoes. No high heels, flip flops, sandals, or open toed shoes will be allowed on the workroom floor, no exceptions. No food or drinks will be allow on the workroom floor.
When: choose one of the tours below
Length:
approximately 60 minutes
Where: 7007 NE Cornfoot Rd, Portland, OR 97218
Cost: FREE
Wednesday, May 30, 2018 at 1:00 pm
Thursday, May 31, 2018 at 11:30 am
Thursday May 31, 2018 at 1:00 pm
Tuesday, June 5, 2018 at 11:00 am
Tuesday, June 5, 2018 at 12:30 pm