Blazer Game - October 28, 2015

The Greater Portland Postal Customer Council invites you to join us at the Rose Garden for a night of fun featuring the Portland Trail Blazers on October 28, 2015.
This is the season opener and fans will likely receive a free Blazer t-shirt or hat.
Portland Blazers vs. New Orleans Pelicans
When: Monday, December 15, 2014
Coming Soon! Executive Mail Center Manager Course - Early 2016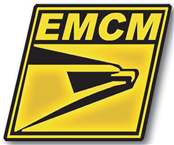 The Executive Mail Center Management (EMCM) program is a comprehensive training program that is designed for individuals who wish to develop Mail Center Management skills. It will give participants the guidance necessary to boost productivity, increase efficiency, maximize the use of leading-edge technology and enhance results for their department and company.
Read more: Coming Soon! Executive Mail Center Manager Course - Early 2016