GPPCC Mailers Conference and Expo - August 20, 2013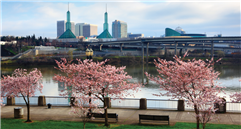 Bridging the Future…Together!
Bridging the future by empowering businesses to anticipate, manage and leverage postal opportunities for a competitive advantage. The daylong event at the Vancouver, Washington Hilton, will include Education Sessions, Keynote Speakers, Vendor Exhibits and Product Demos, Networking and Door Prizes.
Conference Information and Registration
Executive Mail Center Manager Course - May 21-23, 2013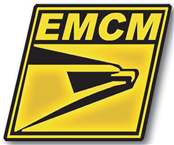 The Executive Mail Center Management (EMCM) program is a comprehensive training program that is designed for individuals who wish to develop Mail Center Management skills. It will give participants the guidance necessary to boost productivity, increase efficiency, maximize the use of leading-edge technology and enhance results for their department and company.
Read more: Executive Mail Center Manager Course - May 21-23, 2013
Mail Design Professional Certification Refresher Course - June 20, 2013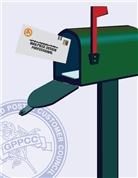 The Greater Portland PCC is offering a free refresher course to help your prepare to renew your Mail Design Professional (MDP) certification.
Read more: Mail Design Professional Certification Refresher Course - June 20, 2013
Corporate Sponsorship
Would you like to become a Corporate Sponsor of the Greater Portland Postal Customer Council? It's easy! Just click on the PayPal link below:
Pinnacle Awards
PCC Insider
PCC Insider is your electronic gateway to information about the U.S. Postal Service, Postal Customer Councils and the issues that affect the mailing industry.
You'll get the latest information on products and services, technology advances and pricing and classification. We'll keep you posted on developments that affect your mailing operations. You'll learn about programs and outreach efforts that can help you achieve mailing success.
Registration is fast and easy. Simply click here to register for this e-newsletter to begin receiving this valuable tool via email!

Mail Service Provider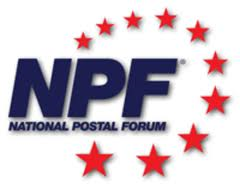 The Mail Service Provider Program is now hosted by the National Postal Forum organization!

You can learn all about the program at the new Mailing Industry Product Guide web site, the premier online resource directory for the industry.
This new guide was created though a partnership between the National Postal Forum and MultiView, Inc., the leading publisher of industry-specific electronic supplier guides.
Looking to increase your level of exposure? Contact MultiView at 800-816-6710 or at npf@multiview.com.